Medicaid Direct

A fully integrated module of IEP Direct that simplifies Medicaid tracking and claiming, enhances compliance, and optimizes reimbursement
With Medicaid Direct, recovering Medicaid funds is less complex and time-consuming. This innovative web-based solution will provide a positive return on investment and benefit your school district by: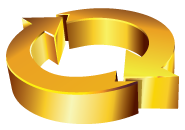 Saving time and improving data accuracy
Optimizing and accelerating reimbursement
Enhancing compliance
Simplifying service tracking and the billing process
Reducing paperwork burden with online documentation by providers
Allowing service providers to enter service encounters online
Providing integration with IEP Direct
Exclusive Benefits of a Seamlessly Integrated Solution
As part of the Centris Group suite of software, Medicaid Direct and IEP Direct share the same technology and have unique integration capabilities.
Related services from the IEP are automatically displayed and can be selected in the service encounter documentation screen
Prevents non-prescribed services from being entered by validating that the logged service encounters match the services prescribed in the IEP
Eliminates redundant data entry and improves data accuracy
Automatically synchronizes demographic data
Sharing of service records for students who are receiving services in another district/agency
Instant access to current IEP goals, objectives and progress reports
Consolidated system administration functions
Single sign-on and streamlined caseload assignments
Consistent screen design and seamless navigation
One-stop Help Desk support
A State-Specific Solution for Medicaid
Medicaid Direct uses Centris Group's proven web-based technology platform, and is designed and developed from the ground up as a fully customized state-specific solution. As a result of this state-specific approach, Medicaid Direct is aligned with state requirements and configurable to individual district needs. Medicaid Direct is continuously updated to respond on a timely basis to changes in state and federal Medicaid requirements.
Optimizing Reimbursement
Medicaid Direct has built-in features, tools, and management reports which help school districts optimize reimbursement.
The exclusive integration technology between Medicaid Direct and IEP Direct enables the system to automatically identify potentially unrealized claims. For example, Medicaid Direct compares the eligible services prescribed on the IEP with the actual service encounters logged, and identifies those services that have not been documented. This tool helps the district determine if a service was delivered and a valid claim can be submitted, or why a prescribed service is not being delivered.
Medicaid Direct includes built-in management reports for revenue optimization, and a report wizard that allows school districts to easily create customized reports and listings. The software also has built-in exception reports which identify unbilled service encounters and detect the reason(s) why a given claim has not been billed. The exclusive integration of the IEP and Medicaid data increases the comprehensiveness and accuracy of these reports.
Medicaid Direct also helps optimize the identification of Medicaid eligible students by automatically comparing the electronic files of Medicaid eligible students uploaded from the State and matching students based on eligibility status. The system also helps check for Medicaid eligible students not identified by screening records for possible typographical errors in the sources data and flags those student records as "near matches" for review.
Enhances Compliance
The exclusive integration between Medicaid Direct and IEP Direct provides the unique capability to check compliance throughout the process starting from the development and finalization of the IEP, through the documentation of the services and submission of Medicaid eligible claims. As a current client of IEP Direct, your school district already knows how the software enhances compliance with State Special Education requirements and best-practices. By adopting the Medicaid Direct module, your school district will benefit from a seamless end-to-end solution.
The system conducts real-time quality reviews during the service documentation process. As service encounters are logged, the system automatically checks and directs the user to missing or incongruent data. As an additional check, the system validates the service encounter documentation against what is prescribed on the IEP. To help improve data quality and enhance compliance, the system will prevent the user from saving service encounter data until the issues have been corrected.
The software also provides built-in "Process Tracking" which tracks and verifies compliance at key phases of the process. A built-in set of comprehensive administrative reports are additional tools which enhance compliance and case management.
Before a claim is submitted, the system will perform a final review for congruence between the IEP, service encounter data and Process Tracking. Based on this review, the system identifies problematic records and provides diagnostics.
Easy to Use and Saving Time for Staff
As an integrated solution, Medicaid Direct and IEP Direct share a consistent design, navigation and data entry screens. That's why as an existing IEP Direct client, your district's staff will welcome the smooth transition to Medicaid Direct.
This integration also means that staff will spend less time on redundant data entry. That's because all of the data, including, demographics, referrals, IEPs, consents, license information, prescriptions, eligibility, service delivery logs, electronic signatures, approvals, claims development and more is all in one single database.
Experience and Expertise
As one of the pioneers of web-based Medicaid billing and Special Education software, Centris Group is a recognized innovator and proven leader in the field. With over 10 years of experience in web-based applications and a client base of nearly 1,000 school districts, Centris Group has a demonstrated track record of success.
Centris Group is more than just a software company. We are recognized as subject matter experts in Medicaid and Special Education. Our team of more than 70 professionals includes more than two dozen former Directors of Special Education, Assistant Superintendents, State Education Department employees and other practitioners. This unique expertise allows us to design our software and services from the practitioner's perspective.