Overview of Features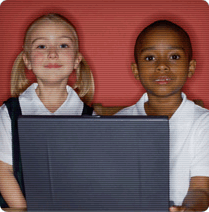 Advanced and proven features: an overview
No other web-based Special Education management software solution offers you such a full complement of features, all thoroughly proven and refined in the field:
24-hour/7-day access for an unlimited number of authorized users from any computer connected to the web.
Real-time and secure sharing of IEPs and student data between school districts and BOCES – 75% of school districts and BOCES in New York State are sharing data using IEP Direct.
Drafting and viewing of IEPs online – this promotes collaboration and helps ensure compliance, not to mention high-quality IEPs.
Production of New York State and Federal compliance reports, accountability reports and unlimited customized reports – all in minutes, all with a few clicks of the mouse.
Approved for electronic submission of New York Statewide Data Warehouse/SIRS extracts.
NO additional software or hardware required.
Unlimited help-desk support at NO extra charge.
Instantaneous content and functionality updates at NO additional charge – helping you remain compliant with changing regulations.
Library of customizable goals and benchmarks aligned to New York State Learning Standards, plus a custom narrative feature.
Quick to learn and exceptionally easy to use – 98% of school districts using IEP Direct say it is the easiest-to-use of any Special Education program management software.
Today's most advanced security, employing SSL-encryption, the standard relied on by banks and major financial institutions.
Full access to student history data, along with seamless data conversion from other systems.
Integration with student information systems – a product of advanced technology as well as our long-standing relationships with vendors.
Our goal in designing IEP Direct-New York was to enable education professionals to maximize the time you spend educating your students – and minimize the time and effort you spend managing your Special Education programs. The fact that we have attained 100% customer satisfaction among our customers and adoption by more than 75% of school districts and BOCES in New York State suggests that we have succeeded.
---
"IEP Direct was the third (IEP) program that our district purchased. We now have what we have been seeking, a very sophisticated yet practical approach to solving the day-to-day challenges of special education. The program has been extremely user-friendly. Our staff members are really excited about a program that can meet their needs."
---
"IEP Direct is fast, reliable and supported by extremely knowledgeable special educators who update the system in a timely fashion when state regulations change. The site is extremely easy to use. IEP Direct will help us save money by way of more accurate data for IEP management and state aid purposes."
---