New York State Specialists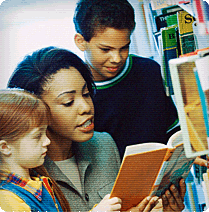 Created by Special Education professionals with input from local New York practitioners
IEP Direct-New York is the work of people who focus exclusively on providing solutions for Special Education professionals.
IEP Direct was customized for New York with the assistance of leading New York Special Education professionals. In addition, IEP Direct provides truly local customer support from New York Special Education professionals who have firsthand knowledge and a unique understanding of the needs and culture in the State.
Our team of New York State Special Education professionals possesses unmatched experience in Special Education as well as New York's unique requirements. In effect, our staff becomes an extension of yours and represents an integral part of the value we provide.
Our staff has worked with hundreds of school districts and takes advantage of backgrounds which include: former New York State Directors of Special Education, Directors of Pupil Personnel Services, Assistant Superintendents, State Department of Education Supervisors for Special Education, State Special Education Consultants, Chairpersons, Psychologists and Teachers.
Our staff's highly specialized expertise in New York Special Education requirements helps ensure that our solution will meet both state requirements and the individual needs of your district. In addition, our team's extensive knowledge of Special Education enables us to implement a solution more quickly and efficiently.
---